Employment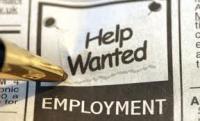 Whether you are an employee – Leon Kaye Solicitors are able help you with any type of task, such as negotiating your employment contract or redundancy settlement, negotiating on your behalf in grievance and disciplinary hearings, dealing with Unfair Dismissal Claims (Age, Sex, Religious, Race and Disability and Constructive Dismissal Claims) as well as representing you in employment tribunal claims. Whilst it is possible to represent yourself in an Employment Tribunal, there is no substitute for having a highly qualified and experienced employment solicitor in your corner. Our solicitors are able to negotiate compensation on your behalf or submit your application to the Employment Tribunal to determine the outcome of your employment claim. An Employment Tribunal may order reinstatement or compensation or in some cases both. In some of the claims detailed above, there is no maximum amount of compensation that can be awarded.
If you are an employers, we are able to examine your employment policies and procedures in order to ensure you are legally compliant. It is essential that within every business employment law compliance should be considered right from business set up.
We can provide advice on all aspects of Employment Law including:
Drafting employment contracts and terms of employment
Drafting and advising on compromises agreements
Dismissal and redundancy matters, including advice on redundancy. constructive, wrongful,  unfair, and retirement dismissals
Working time rules and calculations
Part time and fixed term employees
Age,  sex, sexual orientation, disability, race, and religious discrimination
Drafting group contracts and executive contracts of employment
Equal opportunities, including defending equal pay litigation
Advising upon and enforcing confidentiality clauses and restrictive covenants
Representing employees and employers at Employment Tribunals
Pensions – occupational, personal and public sector
Restrictive covenants
Employment of non-EEA nationals
TUPE and related issues
We offer a first class personal service to our clients at all times. Employment law has become increasingly wide-ranging and ever more complex in recent years.  Employment law is subject to constant change through legislation along with the courts' interpretation.  As a result we can advise employers in taking a pro-active approach in managing their employees and the working environment. We have extensive experience in all aspects of employment law and our advice is tailored to the particular needs of our clients whether you are the employee or the employer. Leon Kaye Solicitors have been established for over 35 years and have a tremendous amount of expertise and experience in dealing with employment law.
Email: info@leonkaye.co.uk,  Telephone: Chelsea Office: 020 7228 2020 or Knightsbridge Office: 020 7095 0930